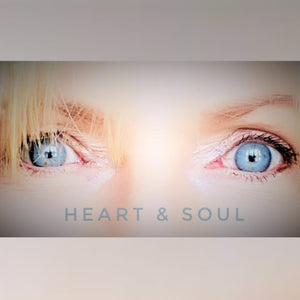 There comes a point in life when you realize that nothing will ever be the same, and you realize that from now on, time will be divided in two parts…before this and after this. 
~John Hobbes
I remember your final day. You lay in the hospital bed placed near the center of the room as a bag of morphine dripped comfort into your veins. Your hospital room silent. The whir from liters of oxygen being pumped into your declining lungs and the beeping sound from the monitor that kept tabs on your tender heart hours earlier all removed. It wouldn't be long now.
The room was homey, dignified. Generous windows filtered life from the outside world, a place where most people weren't currently dying. A sofa under the widow acted as my bed when I slept overnight to be with you. I slept in your hospital room most nights, arriving by your side at the end of each work day as if going home. The new reality for both of us—home was wherever we could be in each other's presence.
Pillows brought to you from our bedroom propped up your head, neck and back. I wanted you to have the comfortable feel of luxury and familiar smell of home-washed linen. The blanket our granddaughter Annaston handmade for you as a Christmas gift warmed your body. Red fleece stamped with St. Louis Cardinal' logos; your beloved Cardinals.
All of this – machines that kept you alive now disconnected, the room dimly lit, soft fleece of the blanket under our hands – was still a part of your life. As if nothing sad were happening, when everything was happening – your final day.
Our dear friend Kim sat with me as we awaited the arrival of family members traveling to be by your side. Kim understood more than most the gravity of this day. A widow, her husband and our friend, John, tragically died a few years before in a car accident. Kim was left to care for their four young children. We supported her in the ways we could after John died. Now she supported both of us. Sitting by my side, escorting me into the world of widowhood.
You were awake and coherent then as you signaled Kim for my attention. I turned to face you and leaned in close holding your hand in both of mine. As you spoke to me, your fluid-filled lungs muffled your voice. Your words were unrecognizable. How ironic. Because earlier that day, we'd decided to keep you off the ventilator so we could talk to each other until the end. But that chance slipped away.
"What did you say, Mike? Sweetheart, what was that?"
You signaled for me to move closer. I gazed into your eyes. The color of your eyes matching mine. Azure, the color of the sea we both loved. As I moved my face to touch yours, your skin felt cool, paper thin and fragile. You kissed me sweetly, placing your tongue inside my mouth for the last time. A final good-bye.
I'd been with you every step of this cancer journey. Doctors, treatments, diets, your physical decline. We were in it together. And now the battle was ending. We were going in different directions. You seemed fine with it. No tears. Calm and still on your final day, emitting an occasional sigh. Your death was just another normal part of your life. It was time to stop fighting. You were so tired from fighting.
The breadth of your shoulders, the power of your hands, the touch of your lips kissing my cheek in tender moments all going away. You loved me. I felt the depths of your soul when you said you wanted me to remember 20 years from your death how much you loved me. I felt your love intensely in that day. These were the final gifts I carry in my heart that fuel me with courage to move forward. The unintended consequences that come with staggering pain and loss.
Are you thinking about where you are going? What it will be like? The first place you've gone in a while without me.
And me? What will my life be like without you? Where will I go?
I have absolutely no idea.
~Debbie Fox
Thank you for sharing this story with your social networks!
We do not sell access to our customer or subscriber data.