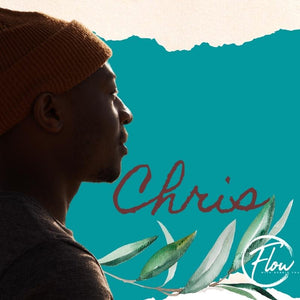 "Judging a person does not define who they are. It defines who you are." ~Wayne Dyer

A man sitting outside of Costco asked if I could spare some money. "Sorry, no I can't. However, may I buy you some food?", I replied. "Yes", he responded.
Me: What's your name?

Man: Chris.

Me: Hi Chris, I'm Debbie. What would you like to eat?

Chris: Pepperoni pizza?

Me: Okay, let's go inside.

We proceeded to Costco's food court kiosk. I suggested Chris place an order for anything he'd like. Prepared to buy him an entire pizza (the mom in me silently screamed), Chris meagerly selected one, just one!, slice of pepperoni pizza.

Me: Is that all you'd like; is one pizza slice enough? (A very tall man, easily 6'3". Shoot, I craved 2 pieces myself!)

Chris: Yes, ma'am.

Me: Would you like something to drink?

Chris: No, ma'am.

Me: Please order anything you'd like.

Chris hesitantly added a strawberry sundae bringing the food total to a whopping $4.60. We walked to the counter where he gathered his food.

Chris asked if I knew how he could get to Denver. I told him about the nearby commuter train and offered to drive him there. Chris continued to politely respond, "Yes, ma'am."

Approaching my car, Chris asked if he should sit in the front or back seat. Because my front seat was piled high (the usual collection of 'stuff' that appears from nowhere), I said the backseat would be easiest.

Chris sat inside my car and began devouring his single slice of pepperoni pizza as I drove to the local train station.

Me: Do you have a place to stay?

Chris: Yes, ma'am. I'm staying with a friend.

I told Chris I volunteer at the Denver Rescue Mission (providing services to people facing homelessness). Chris shook his head in acknowledgement. Continuing with small talk, I mentioned the current difficulty finding housing in Colorado. Although Chris was dirty and unkempt (the recognizable odor clinging to air; having volunteered at homeless shelters), he did not have bagged possessions which signaled he must have a place to stay (or so I hoped).

At no time during our encounter did fear enter my mind. Rather, training from the Denver Rescue Mission kicked in; do not give money when asked. In this story, fear fell subservient to empathy and compassion. Intuition nudged me... supported by the look in his clear eyes, parched lips, withdrawn demeanor... that this man legitimately needed a helping hand. There was no thought nor room for judgment.

It's difficult explaining how, as a single woman with so much in the world to fear, in this moment only one response felt right. Doing what I could to extend assistance to someone in need.
As Chris and I parted ways at the train station, I wished him well. He thanked me and quietly walked away. I drove in the opposite direction toward home sweet home. It's unlikely Chris and I will meet again.

This is the appropriate blog moment to pen, The End. However, these situations, life stories, never leave my psyche. Rather, they magnify the ever-present need for empathy and compassion towards others whose stories we may never know. A slice of this man's soul, a man named Chris, remains with me.
THE END. Or, a new beginning.
Thank you for reading this far!
We appreciate your support by sharing this story with others.
an Inspiration Lifestyle Brand
We do not sell access to our customer or subscriber data.