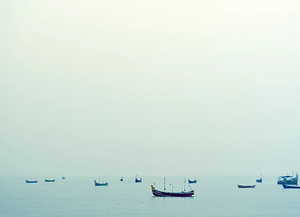 Welcome to FLOW's inaugural Blog
I'm imagining you here with me in my loft office as I write in the wee hours of the morning (I'm a horrible sleeper). Compensating for the early hour, calming music plays from my iPhone and fragrance from a burning candle scents the air as I sip ginger-lemon tea from a monogrammed mug, a favorite gift from my son. In my mind, you're with me sipping your favorite beverage.
Having just rolled out of bed, my hair's messy, I'm wearing pink plaid PJs and fuzzy slippers, warm and comfy on this cold Colorado morning. A dusting of snow blankets the ground. Sitting in a large leather desk chair, my legs are crisscrossed in lotus pose (I'm a yogi who's challenged to sit with feet planted on the floor) as I glance through the 2nd story windows facing west towards the Rocky Mountains. It's pitch dark outside with zero sign of sunrise.
The past few weeks creating FLOW have been exciting. A whirlwind of collaboration with a rock star marketing pro, Becky Mickletz (take a bow, Becky!), who helped bring my vision to life. It's bold of me to compare creating FLOW to Monet's artistic genius, but let's just say FLOW is my version of artistry, harvested from seeds planted 5+ years ago when my husband died.
It's mind-blowing thinking back on the past 12 months and how quickly my life changed without notice. But that's what we're talking about after all – FLOW. How life comes at us and how we navigate our circumstances. No exceptions for me getting a pass on hard hits!
A glimpse of juicy parts in my life …
This time last year I was vacationing in Carmel, California with my friend, Holly – a dedicated elementary school teacher on spring break taking a well-deserved sojourn. Mutual friends welcomed us as guests to their home located along the river in Carmel Valley. Adjacent to the main house, we stayed in the guest cottage – serenely nestled among towering trees, a lemon tree by the front door dripping with lemons ready to be picked. Enchanting!
Holly and I share a love of reading, nature, adventure, great food, wine and other delights. Carmel was a perfect get away for us to experience these passions. Drives along California's Coastal Highway 1 towards Big Sur. Trips to Carmel-by-the-Sea to enjoy beach walking, shopping, wine tasting and savory cuisine. Easy morning starts with mugs of steaming coffee. Intentional time for reading and engaging conversation. The finest experiences friends share! (Hint: It's a great idea to nurture friendships. You can never have enough great friends! They're fun when the chips are up, and invaluable when the chips are down.)
Next stop Kauai ...
Excitedly, a month later I was scheduled to take another trip. This time to Kauai, what has become an annual trip and home-away-from-home. The timeshare located in an exclusive resort on Kauai's North Shore overlooks Hanalei Bay, majestically framed by mountains. There are so many favorites about Kauai for me, but topping my list is awakening each morning to the sound of birds welcoming the day.
Kauai 2017 was as epic as prior years vacationing with family and friends. On this trip my friend, Julie, joined me; her first visit to Kauai. Julie was thrilled to experience Kauai's magic! We were nonstop motion – exploring beaches, working on our tans, walking barefoot in the sand, swimming in the ocean (sort of swimming for Julie, who went into the water no deeper than her knees, fearing a shark attack), zip lining, helicopter ride, golfing, Catamaran excursion, hiking, farmers markets. It was an epic vacation! During our time together, Julie and I decided our next adventure would be Bali. Yes, please! Let's go to Bali!!
Life pulls the rug out from under me ... 
The last couple days in Kauai I didn't feel well. A persistent cough slowed me down but didn't stop me. Once I flew home to Colorado, I did what I could to get better, which wasn't working. Thinking I was fighting a virus soon advanced through a labyrinth of medical inquiry, revealing a major infection in my body. Okay, I'm intentionally not going into detail here because that's not the point of this story. Let's sum it up by saying I've never been sicker in my life. I was a mystery to the medical team and my saga quickly began sounding like an episode of the TV show, "House". (I'm not recommended getting sick to anyone.)
Finally, I was given a diagnosis. After weeks of antibiotics, a couple medical procedures and surgeries in the mix, the entire ordeal spanned 6 months before I was on the mend. All of this following an epic Hawaiian vacation?!# That's what I call the rug being pulled out from under. For those who don't know me, laying low is not my strength. But that's what I had to do because I was too sick to be active. All of those golf lessons would need to pay dividends next season.
Part of FLOW, right?! Life knocked me off my game big time. The challenge? How was I going to navigate reality?
My Toolbox
I dug deep emotionally and physically, pulling out all the stops (hosted a couple pity parties – the only one in attendance, they weren't fun and I didn't stay long). Of course, I had the support of my awesome family and network of friends who rallied around me lifting my spirits. But what about those times when I was alone? In those times I was challenged to dig deeper than ever and found myself doubling down on self-care. Thankfully, self-care tools were in my toolbox because I'd taken time to collect them. So here's what I did. More of everything that fills me up!  Long soaking Epsom salt baths, multiple daily naps, calming or energetic music depending on my mood (frequent changes throughout any given day), holistic meals drenched with nutrients giving my body the extra fighting power it needed to heal and restore. Sadly, my social life was nonexistent. (Those who know me recognize my sacrifice.)
As I became well, stronger and able to resume activities (turtle slow), I made sure to incorporate activities that brought me joy. I Choose Joy! Eventually I was able to ramp up and even experience new passions. Latin dancing and aerial yoga! Latin dancing introduced to me by my badass friend, Beth, has become my newest obsession. I had NO idea the addiction dancing salsa and bachata would become!
In February of this year (2018), it was my great fortunate to accompany my sister, Pam, and brother-in-law, Nick, on a vacation to Aruba. I returned to Colorado from Aruba super charged. Not only did the idea of creating space for my writing became reality, Hello FLOW!, there was a final planned step to heal my body from months of illness needing to be scheduled.
I embrace Ayurveda as my holistic choice focusing on the balance of mind, body and spirit. I won't go into detail here because of Ayurveda's complexity, but it's changed my life. Ayurveda's not for everyone. Remember, there is no single recipe or list of ingredients that works for all. You get to decide!
Panchakarma is an intense multi-day, Ayurveda' detox cleanse for the body, and part of my master healing plan. By February 2018, the time was right for me to schedule Panchakarma. Hmm, what about scheduling this treatment in Bali? Remember, Bali was next on my adventure list after Kauai (big smile). As luck would have it, there's a highly-rated Ayurveda center in Ubud, Bali. Ta-Dah! Plus, holistic resorts are far more affordable in Indonesia than the U.S. making my decision to travel to Bali justifiable. Two birds with one stone!
After posting this inaugural Blog, it's time to pack and finish final to-dos for my solo journey of a life time with the ultimate choice to heal my body. I Choose Health! My own version of "Eat, Pray, Love". (The book and movie for those who don't know, with "Love" being a trip to Bali. Hmm, future trips to "Eat" and "Pray"?!). My guess is I'll return home to Colorado with some pretty interesting stories!
Thank You for Reading this Far!

 
EMBRACE the

 FLOW of LIFE!
Follow FLOW with Debbie Fox on this website for updates, and on Instagram, FaceBook and Tumblr @flowwithdebbiefox for daily inspirations. Thank you for sharing this story with your social networks!