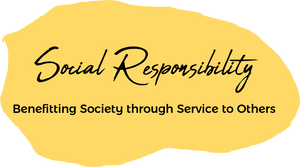 Connecting with humanity through service to others, officially and unofficially, is a personal and professional responsibility. Supporting nonprofit organizations, family and friends in need, is as important now as always. The unexpected result from being of service to others is getting back more in return. How we live our life matters and is far reaching in the community.
As the founder of FLOW, Social Responsibility is an integral component. Check out FLOW's Social Responsibility page for the nonprofit organizations we support.
The Denver Rescue Mission is one of them.
Here's a short story why.
Several Decembers ago, I drove through downtown Denver to my home with tears streaming down my face. How could my present situation be reality?
My husband, Mike, was in the 10th month of cancer treatment. He'd suffered greatly by this point, and was cognitively impaired from brain radiation. Surgeons had just performed complex surgery to remove a tumor. Everything about Mike's condition was complicated.
Thankfully, we were financially secure with solid jobs and medical insurance providing security many do not enjoy. We weren't however, able to afford private nursing. So following Mike's surgery, he was transferred to a medical rehabilitation center covered by insurance, because I was working full time and he wasn't well enough to be home alone.
The rehabilitation facility was antiquated, like stepping back to the 50's. When I arrived by his bedside at the end of my work day, I was sad seeing he hadn't been cared for the way I would hope. Brain radiation impaired him to the degree we wasn't able to do simple tasks of personal care – brushing his teeth, hair, bathing, changing his clothes. You'd imagine the nursing staff would help him with these things. In this case they didn't, so I did.
After a few hours spending time with him, I'd drive away towards home. That's when tears freely fell. I rarely cried in front of him because he was fighting to survive.
My route took me passed the Denver Rescue Mission. Downtown Denver, where dozens of homeless gathered with their bagged possessions waiting for shelter and a bed. This repeated sight jolted me to gratitude for what we had, not what we lacked. Those dozens of homeless gave me reason to count my blessings. How could I not be grateful? My situation was hard, but I was not the only one facing difficult circumstances.
Mike wasn't home. Thankfully, wasn't on the streets. He was inside, warm, in a bed safely surrounded by the comfort that was.
This story remains seared in my mind. A situation reminding me I had choice then and continue to have choice today. Focus on what we didn't have, or what we did have? This experience is the reason Denver Rescue Mission is one organization supported by FLOW.
Social responsibility, connection to others remains ingrained in who I am. FLOW, how life comes at us in all different forms. How we as individuals, communities, organizations have the loving responsibility to support others in need. And I suppose some in the world could even look upon the US as being fortunate to have social programs in place. Perspective. Our personal situation was bad compared to what?
I recently met with a representative from the Denver Rescue Mission and asked, what's the right thing to do when you see someone asking for money?
Their response, first and foremost, treat homeless people as you do any human – with empathy and compassion. Don't look away, look them in the eye, smile, say hello or even ask their name if you're comfortable.
Giving money is not recommended. It doesn't take care of the root problem that has someone on the streets.
The Denver Rescue Mission prefers getting these people help for many programs available. The Mission has printed small cards with information listing available resources. That's what they'd like us to know and to hand out. Also, to be guided by our heart. Maybe we have something to hand out; bottled water or granola bars.
What was also surprising to learn is homelessness isn't just about people on the streets from addiction or mental illness. As the cost of housing increases, even educated, employed people can be pushed out on the street. A change in lifestyle can be the single factor – divorce, job loss, medical illness.
The Denver Rescue Mission is one of many nonprofit organizations needing assistance. Choose one that's right for you. Become connected with humanity in a place of service. The need is significant.
Thank You for Reading this Far!

 
Follow FLOW with Debbie Fox on this website for updates, and on Instagram, FaceBook @flowwithdebbiefox for daily inspirations.
Thank you for sharing this story with your social networks!